Pakistani journalist shared a document of Pakistan's Ministry of Religious Affairs and Interfaith Harmony. In the document that she shared on Twitter, Muslim minorities Ahmadiyas were not included in the National Commission of Minorities (NCM) citing that their issue is 'religiously & historically sensitive'.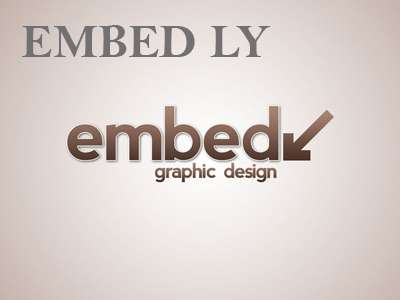 The Journalist Nayla Inayat said, "Everyone, except Ahmadis! Pakistan's National Commission for Minorities: No representative from the Ahmadi community included in the Commission given "religious and historical sensitivity of the issue." The persecution continues under state patronage."
The Ahmadiyya sect of Islam has been subject to various forms of religious persecution and discrimination since the movement's inception in 1889. The Ahmadiyya Muslim movement emerged from the Sunni tradition of Islam.
According to 'The Federal Foreign Office Germany – Pakistan Info', for the five million Ahmadis, religious persecution has been particularly severe and systematic in Pakistan, which is the only State to have officially declared that Ahmadis are non-Muslims. Pakistani laws prohibit the Ahmadis from identifying themselves as Muslims, and their freedom of religion has been curtailed by a series of ordinances, acts and constitutional amendments.
Following are some incidences of persecution of Ahmadis in Pakistan-
In 1953 at the instigation of religious parties, anti-Ahmadiyya riots erupted in Pakistan, killing scores of Ahmadi Muslims and destroying their properties. These agitations led to 200 Ahmadi deaths. (1)
In 1974, a violent campaign, led mainly by the Majlis-e-Ahrar-e-Islam and Jamaat-e-Islami, began against the Ahmadiyya Muslim Community in Pakistan. This campaign resulted in several Ahmadi casualties and destruction of Ahmadiyya property, including the desecration of mosques and graves. (2)
On April 26 1984, General Muhammad Zia-ul-Haq, the President of Pakistan, issued the anti-Ahmadiyya Ordinance XX, which effectively prohibited Ahmadis from preaching or professing their beliefs. The ordinance forbids Ahmadis to call themselves Muslim. They are not allowed to profess the Islamic creed publicly or call their places of worship mosques. (3)
The Shab Qadar incident was a public stoning of two members of the Ahmadiyya Muslim Community in the town of Shab Qadar, in the Khyber Pakhtunkhwa, Pakistan in April 1995. Dr Rashid Ahmad and his son-in-law, Riaz Ahmad Khan, were attacked as they were about to attend a court hearing in Shab Qadar. (4)
On October 30 2000, gunmen opened fire at an Ahmadiyya prayer meeting in the Pakistani province of Punjab, killing at least five worshippers and wounding another seven. (5)
On October 7 2005, masked gunmen stormed a mosque belonging to the Ahmadiyya Muslim Community in a village called Mong in Mandi Bahauddin, shooting dead eight people and wounding 14. (6)
In 2008, two prominent members of the Ahmadiyya Muslim Community were murdered on 8 & 9 September 2008 after a program by Aamir Liaquat Hussain provoking people to kill Ahmadis was aired on a prominent Pakistani television channel Geo TV a day earlier on September 7. (7)
During the year 2009, eleven Ahmadis were killed, while numerous others became victims of attempted killings, according to a report titled "Persecution of Ahmadis in Pakistan during the year 2009" published by Nazarat Umoor-e-Aama Sadr Anjuman Ahmadia Pakistan. (8)
May 28, 2010, several Islamic extremist groups entered two Ahmadi mosques in Lahore and opened fire; three of them later detonated themselves. In total, the attacks claimed the lives of 86 people and injured well over 100. (9)
In 2012, Quranic verses were removed from Ahmadi graves in Faisalabad by the police. (10)
On March 26, 2013, Muslim clerics attacked a house belonging to an Ahmadi family in the Shamsabad, a village of Kasur district of Punjab and subjected the family members to violence allegedly over their religious belief. (11)
In May 2014, American-Canadian Doctor Mehdi Ali Qamar, was gunned down in Rabwah while visiting Punjab, Pakistan to help train local doctors. 100 Ahmadiyas took refuge in China after their lives were in danger in Pakistan. (12)
On the Friday evening of November 20, 2015, a large mob, in an alleged case of blasphemy, torched down a chipboard factory, in Jhelum, Punjab, Pakistan. Ahmadi Muslim employees were accused of desecrating the Quran. (13)
In an address to the National Assembly, Captain Safdar Awan, the son-in-law of deposed PM Nawaz Sharif, demanded strict restrictions against Ahmadis, calling for complete curbs on Ahmadis in government, army, and private employment. (14)
On February 6 2018, the Azad Jammu and Kashmir Legislative Assembly approved an amendment declaring Ahmadis to be non-Muslims. (15)
On May 24 2018, a mob of several hundred people in Sialkot, Pakistan attacked and demolished a historic and culturally significant 100-year-old Ahmadi mosque. (16)
On October 25, 2019, parts of a historic 70-year-old Ahmadi Mosque in the Murad District of Bahawalpur were demolished without notice, and police charged the Ahmadis who recorded it. (17)
Sources
1. "Pakistan: Jamaat-i-Islami". Archived 23 January 2016 at the Wayback Machine Library of Congress Country Studies. April 1994.
2. Cf. Abdur Rahman Mobashir vs. Syed Amir Ali Shah Bokhari, PLD 1978 Lahore 113 Archived 29 April 2014 at the Wayback Machine
3. Abdul Wajid vs. Federal Government of Pakistan, PLD 1988 SC 167 Archived 14 March 2013 at the Wayback Machine
4. Amnesty International 8 April 1995, Human Rights Commission of Pakistan, page 82 of its Annual Report (1995)
5. "Gunmen kill five at prayer meeting". news.bbc.co.uk. 30 October 2000.
6. "Eight dead in Pakistan's Ahmadi community's worship place attack". dawn.com. 7 October 2005.
7. "Two persons murdered after an anchor person proposed the widespread lynching of Ahmadi sect followers". Asian Human Rights Commission. 10 September 2008
8. "11 Ahmadis killed during 2009: report". dailytimes.com.pk. 12 March 2009.
9. "Pakistan mosque raids kill scores". BBC News. 28 May 2010.
10. "Avoiding clash in faisalabad: Police whitewash Quranic verses from Ahmadi graves". Express Tribune.
11. "Clerics attack Ahmadi house, torture family in Punjab". The Express Tribune.
12. "Timesofindia.indiatimes.com is temporarily unavailable". Archived from the original on 10 June 2015.
13. "Mob torches factory in Pakistan following blasphemy accusation". Yahoo News. 22 November 2015.
14. "Nawaz Sharif's son-in-law calls for 'complete curbs' on Ahmadis". Daily Pakistan. 10 October 2017.
15. Hamid Rao, Altaf (7 February 2018). "AJK Parliament declares Ahmadis as non- Muslims". The Nation.
16. "Pakistani mob attack against Ahmadi Mosque prompts global condemnation". www.rabwah.net.
17. "Ahmadi mosque demolished partially". Daily Times (Pakistan). 28 October 2019.